Disgraced John Edwards Asks Mistress Rielle Hunter To Move In With Him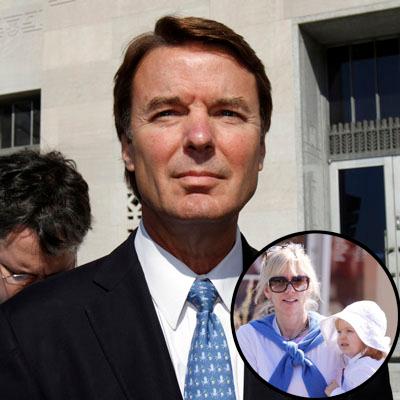 By Alexis Tereszcuk - Radar Senior Reporter
Just one year after his wife Elizabeth Edwards passed away following a difficult battle with cancer, John Edwards has asked his mistress Rielle Hunter to move into his home The National Enquirer has exclusively reported.
"Rielle is considering the move," a source close to Hunter, 47, revealed. Edwards lives with his children Emma Claire, 13, and Jack, 11 -- his older daughter Cate, 29, who married over the summer lives nearby.
Article continues below advertisement
"She wants what's best for their daughter Quinn and John's other young children. If all of them living under one roof will help the kids, it's something Rielle will do."
The disgraced ex-senator, who was once a presidential candidate, has asked the blonde divorcee to move into the palatial North Carolina home he shared with Elizabeth and their children. Their illicit affair and her pregnancy during the 2008 presidential campaign were exposed in a series of blockbuster ENQUIRER exclusives, forcing the womanizing politician to finally admit paternity.
The affair, which destroyed his marriage, sparked legal woes for Edwards. In June he was indicted by a federal grand jury in North Carolina on six felony charges that he illegally used campaign funds to cover up his extra-marital affair.
As the ENQUIRER previously reported, Rielle dumped John just days before he was indicted, even though he begged her to marry him.
A source said she refused because she "thought that John's marriage proposal was just another way for him to protect himself," and even when he cried "I don't want to go to jail," she didn't budge.
Article continues below advertisement