Cate Edwards Talks Upcoming Wedding; Bittersweet Time Without Her Mom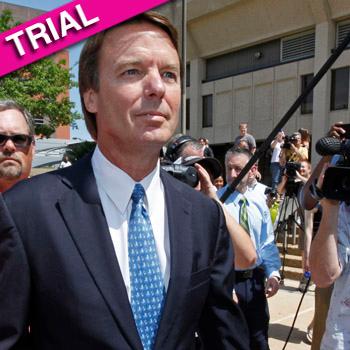 Cate Edwards' upcoming wedding day is gearing up to be a bittersweet time.
The daughter of former presidential candidate, John Edwards, is getting ready to walk down the aisle with fiancé Trevor Upham and although it will, without a doubt, be one of the happiest days of her life, one person will be sadly missing from the celebrations -- Cate's mom Elizabeth.
Elizabeth, died in December 2010, age 61, after a long battle with cancer, but although she is gone she is not forgotten.
Article continues below advertisement
"We got engaged shortly before she passed away, and we got a chance to really talk about what the wedding would be like," Cate, 29, told NBC news.
"My mom was so happy because she loves my fiancé and knew that I was on this path that she was happy with and comfortable with. We talked a lot about the wedding and little details, and I'll obviously be thinking about her a lot that day."
Cate has created the Elizabeth Edwards Foundation, in honor of her mom. The organization will support high school students who have limited resources but "great potential."
"Her outlook was 'Nothing is impossible,' " Cate said. "She never gave up hope even in her last week of life; she never gave up hope that a cure could be out there and that she could beat this.
"Big choices that I make … little choices that I make, sort of everything I do, I hear her voice, the same way I did when she was alive."
RELATED STORIES: