John Edwards All Smiles In His Just-Released Mug Shot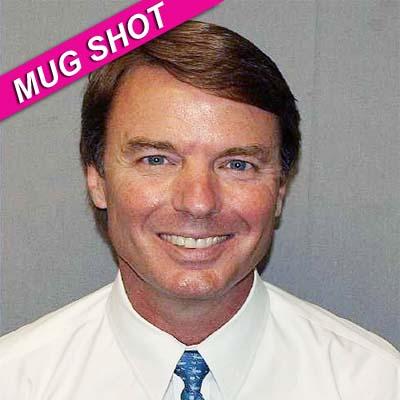 Is that a $400 hair cut?
RadarOnline.com has obtained the just-released mug shot of disgraced politician John Edwards, who was booked on corruption charges in North Carolina on June 4.
Edwards, 58, is smiling broadly in the picture, after he plead not guilty to six felony charges on charges he illegally used campaign contributions during his run for president to cover-up his affair with Rielle Hunter.
Article continues below advertisement
EXCLUSIVE DOCUMENT: John Edwards Conditions Of Release
As RadarOnline.com previously reported, the former senator was released on his own recognizance without having to post bail, although he was required to take a urine test.
At court with his daughter Cate, he read a statement proclaiming his innocence.
"There's no question that I've done wrong and I take full responsibility for having done wrong. And I will regret for the rest of my life the pain and the harm that I have caused to others but I did not break the law and I have never, ever thought I was breaking the law."