Weinergate Grows: Another Woman Provides Sex Messages From His Account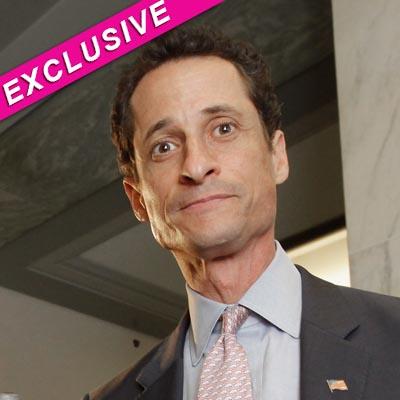 Article continues below advertisement
Article continues below advertisement
After the woman asked how she was going to receive the image, Weiner allegedly told her: "It wont go away. and now im taking pics of it. making me harder still."
The woman told us the married politician never sent her the nude photo because he "got cold feet."
But she claimed she has long been the object of Weiner's steamy flirtation and the pair have carried on a "long-term Facebook affair" since early this year.
"I have more than 200 messages from him and they're all explicit in nature," she told us.
In another missive laced with sexual overtures, Weiner allegedly wrote: "You will surely make noise when I take you (censored). I will tell you (censored)"
Responding to a message initiated by the woman, Weiner also sexted: "I like when you talk about (censored)."
The woman, who has volunteered as a Democratic campaign worker, said she never met the congressman.
Article continues below advertisement
But in another startling claim, she claimed she once had a 30 minute phone sex session with Weiner on his government provided telephone.
The woman said: "After a while I said to Anthony, 'Why are writing these messages when we can just speak?'
"I gave him my number and he called me from his office and we proceeded to talk dirty for at least 30 minutes.
"A few days later, I tried to call him back on that number.
Article continues below advertisement
But Weiner's previous page remains online and lists much of Weiner's biographical information, including that he attended Brooklyn Technical High School and is married to Huma Abedin, one of Hillary Clinton's top aides.
Weiner's office did not answer Star's request for comment regarding whether the Democrat sent the messages or whether he was again the victim of the hacker, as he's previously claimed.