Exclusive
More Questions Than Answers When It Comes To 'Weinergate' Twitter Scandal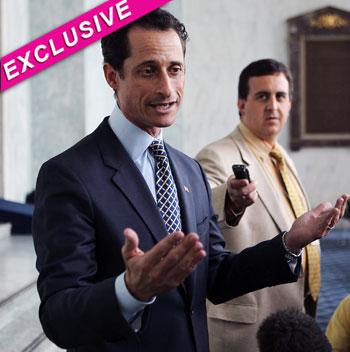 As controversy continues to swirl around New York Democratic Congressman Anthony Weiner, it appears more and more apparent that there are more questions than answers when it comes to 'Weinergate', RadarOnline.com is exclusively reporting.
The scandal erupted on Friday when a photo of a man's bulging crotch, clad in grey brief underwear, was posted from Weiner's official Twitter account addressed to Gennette Cordova, a college student from Seattle.
Article continues below advertisement
EXCLUSIVE PHOTOS: Gov. Mark Sanford & Mistress In Thong Bikini
Weiner vehemently denies any wrongdoing, insisting that his Twitter account was hacked and announcing on Monday that he has hired a lawyer to investigate the incident.
However, when RadarOnline.com contacted Weiner's office a staffer in D.C. was unable to provide the attorney's name and referred us to the New York office.
Dave Arnold, Congressman Weiner's spokesperson hasn't returned our calls or email seeking the name of the attorney.
In addition, a police report concerning the alleged hacking has yet to be filed by Congressman Weiner, according to the staffer we spoke to.
Cordova told the New York Daily News: "I have never met Congressman Weiner, though I am a fan. I've never been to New York or to D.C."
The photo was quickly deleted from Weiner's Twitter page, and he later tweeted: "More Weiner Jokes for all my guests."
Cordova deleted her Twitter a
Article continues below advertisement
ccount over the weekend, but has subsequently re-activated it.
Weiner has over 48k followers on Twitter, but follows only 300 people - one of those was Cordova.
Weiner refused to answer questions about why he has hired a lawyer and why he has so far chosen not to let law enforcement handle the incident.
He responded instead by saying this was 'a distraction'.
When asked by Dana Bash of CNN why he was following a 21-year-old college student on Twitter, Weiner said: "I appreciate the questions and I understand that you are doing your job, but this is now a couple of days later, and I'm going to get back to work and focus on things I want to focus on."