Exclusive
EXCLUSIVE DOCUMENTS: John Edwards Ordered To Take Urine Test At Court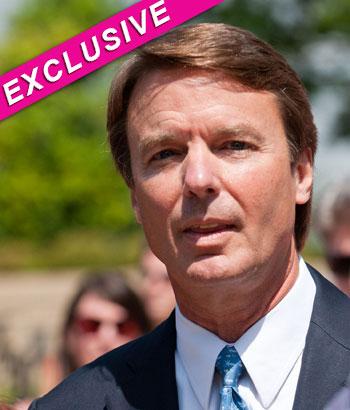 RadarOnline.com Staff Reporter
After pleading not guilty to six felony charges John Edwards was directed by the court to submit to a urine test RadarOnline.com has exclusively learned.
The former senator was released on his own recognizance without having to post bail on Friday, but according to the conditions of release document obtained by RadarOnline.com he had to take a urine test.
EXCLUSIVE DOCUMENT: John Edwards Conditions Of Release
Article continues below advertisement
The documents state that Edwards must "submit to urinalysis at time of release and if positive, submit to further urinalysis testing," before he was released. The Department of Justice spokesperson said that they do not believe the results of the urine test will be made public.
Edwards' daughter Cate was by his side when he appeared in the North Carolina court Friday afternoon for the charges stemming from allegations that he used campaign funds to cover up his affair and illegitimate child with his campaign videographer Rielle Hunter.
After court he gave a brief statement, declaring his innocence: "There's no question that I've done wrong and I take full responsibility for having done wrong. And I will regret for the rest of my life the pain and the harm that I have caused to others but I did not break the law and I have never, ever thought I was breaking the law."
At the time of his affair Edwards was married to his wife, Elizabeth.