Election 2012: Mitt Romney An Early Threat To President Obama; Sarah Palin Far Behind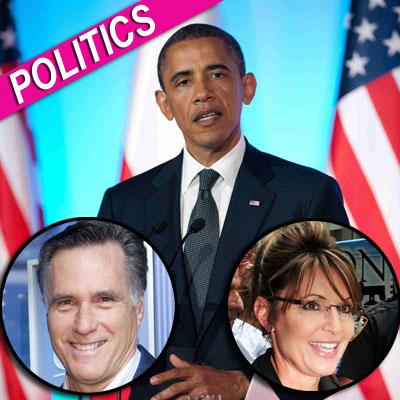 Former Massachusetts Gov. Mitt Romney, who's seeking the Republican presidential nomination for the 2012 election, defeated President Barack Obama in a recent poll conducted by ABC News and the Washington Post by a margin of 49 percent to 46 percent.
The poll was a random compilation of 1,002 adults, who answered questions via phone last week. The poll has a margin of error of +/- 3.5%.
Article continues below advertisement
Romney, who unsuccessfully ran for president in 2008, fared much better in the preliminary surveys than one of his anticipated opponents for the GOP nomination, former Alaska Governor-turned-media star Sarah Palin (she lagged 17 percentage points behind the president in the poll).
Some of the early success for Romney -- a Harvard graduate-turned businessman and politician -- might be a by-product of the flak both the president and Palin are receiving in early polls.
Despite a surge in popularity after April's capture and killing of Osama bin Laden, the president is having problems with his approval rating based on a perceived failure in turning the economy around, as 57 percent of those polled claimed he hasn't made any progress in doing so.
Sixty-four percent of the Americans polled said they would not elect Palin as president, with 63 percent claiming she's not ready for the Oval Office. Even on the Republican and Republican-leaning landscape, Palin is lagging, as 41 percent said they wouldn't vote for her, with 39 percent deeming her incompetent.