Mitt Romney & Sarah Palin On Collision Course In New Hampshire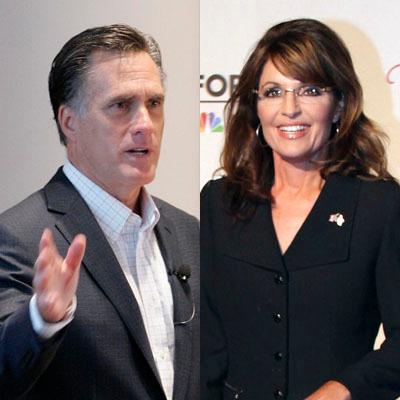 Fellow Republicans Mitt Romney and Sarah Palin appear to be on a collision course in New Hampshire -- both will be in the Granite State on Thursday, but only one is expected to declare their presidential ambitions.
While the unusually coy Palin is throwing a clam bake, the former Massachusetts governor will be hosting a cookout as he formally announces that he's seeking the Republican presidential nomination for next year's election. (Romney unsuccessfully ran for president in 2008).
Article continues below advertisement
"Barack Obama has failed America," Romney, who is Mormon, said in a statement Thursday. "A few years ago, Americans did something that was, actually, very much the sort of thing Americans like to do: We gave someone new a chance to lead; someone we hadn't known for very long, who didn't have much of a record but promised to lead us to a better place.
"Now, in the third year of his four-year term, we have more than promises and slogans to go by."
Palin is currently on a cross-country bus tour, although she has not yet declared her intention to run for the GOP nomination.
If she does, the race would appear to be tight, at this early point in the campaign. Romney edged Palin by a score of 17 percent to 15 percent in the latest 2012 election Gallup poll among Republican-leaning voters.
New Hampshire is considered a key state in the race for the presidency, as it holds the first contest of the campaign.