John Edwards 'Exploded With Anger' When Warned To Back Off From Mistress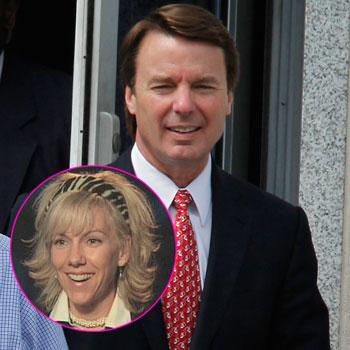 John Edwards "exploded with anger" and told a senior advisor to "go f**k himself'" after being confronted about his affair with Rielle Hunter, according to testimony Friday, RadarOnline.com is reporting.
Peter Scher, 51, who worked for Edwards during his 2004 vice presidential campaign and was an unofficial advisor on his presidential bid in 2006, took the stand to testify in Edwards' campaign violation trial and relayed the incident to the packed courtroom.
Article continues below advertisement
In the fall of 2006, Scher called a meeting with Edwards after campaign staffer Josh Brumberger made him aware of what he believed was an inappropriate relationship with Hunter, whom the senator had employed as a videographer.
Scher recalled meeting up with Edwards at the Regency Hotel in New York City, the same hotel where Edwards and Hunter first met.
Scher testified that when he asked Edwards about a possible affair, he denied it and the meeting concluded with Scher telling Edwards that he should ban Hunter from traveling with him to avoid further rumors.
After Brumberger was abruptly fired, Scher discovered that Hunter was back on the trail and called Edwards again. This time Scher couldn't wait for a meeting and got into a fight with Edwards on the phone, he told the court: "I said John what the blank are you doing."
Scher testified that the furious senator told him he "did not need a babysitter" and that "I should go f*** myself."
As Radaronline.com previously reported, Edwards is charged with violating campaign finance laws by using nearly $1 million from wealthy donors to hide his pregnant mistress.