Opening Statements In John Edwards Trial Begin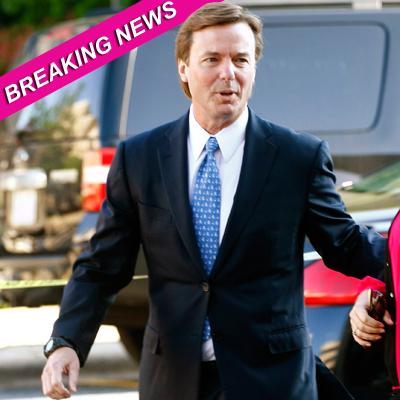 Opening statements in the trial of politician John Edwards, accused of illegally channeling almost $1 million campaign contributions to cover up an extra-marital affair during his 2008 presidential campaign, begin in Greensboro, North Carolina on Monday.
Edwards has pleaded not guilty to the six counts he's accused of: four counts of illegal campaign contributions, one count of conspiracy and one count of false statements.
Article continues below advertisement
Edwards, 58, showed up to court on Monday with his daughter Cate.
One of the main issues on the table is whether or not the politician was aware two of his boosters -- 101-year-old socialite Rachel "Bunny" Mellon, and late Texas lawyer Fred Baron -- paid thousands for upscale transportation and for Rielle Hunter's medical bills. Federal law allows a maximum of $2,300 for individual contributions.
U.S. District Court Judge Catherine C. Eagles will oversee the case in which prosecutors will try to prove that Edwards used the money to conceal his affair with videographer Rielle Hunter. Edwards former campaign aide Andrew Young is expected to take the stand for the prosecution while Hunter is slated to testify for the defense.
MORE ON:
Elizabeth Edwards
The trial could take as many as six weeks, Eagles said.
In January 2010, Edwards finally admitted publicly that he'd fathered the now-4-year-old girl, Frances Quinn Hunter, out-of-wedlock with his former mistress, Hunter. Shortly after his admission, John and his late wife Elizabeth Edwards legally separated. Elizabeth died that December after a 6-year battle against breast cancer.
RELATED STORIES:
Disgraced John Edwards Gets His 'Day In Court' As Jury Selection Begins