Tearful John Edwards Chokes Up Talking About Daughter With Rielle Hunter: 'My Precious Quinn'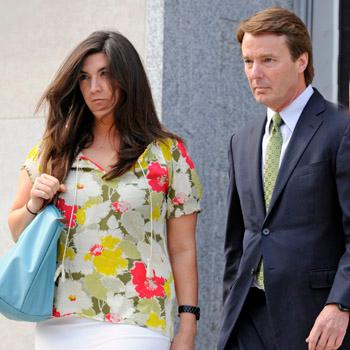 Article continues below advertisement
"I am so close to her and so, so grateful for. So grateful for Quinn."
Edwards was on trial for the nearly $1 million in payments that prosecutors say were campaign contributions he used to cover up his affair and love child with Hunter, which he had while his wife Elizabeth Edwards was sick with cancer. Elizabeth passed away in December 2010, and John also spoke about his daughter Cate's love for her mother.
MORE ON:
Elizabeth Edwards
"Cate who has been here every single day," he said, wearing his "lucky" green tie. "She has been here no matter what. No matter how awful or painful a lot of the evidence was for her. Evidence about her mom who she loves so, so dearly. She never once flinched. She said 'Dad I love you I'll be there for you no matter what.' I'm so proud to have her with me through all this process."
He mentioned his other young children Emma Claire and Jack and his son Wade who was killed in a car accident when he was 16.