Rielle Hunter: John Edwards 'Was Temporarily Insane'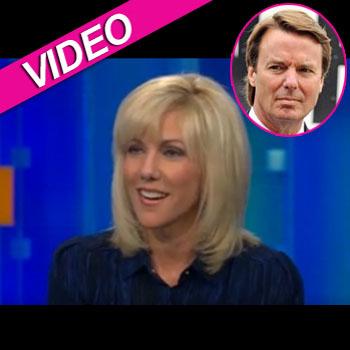 Article continues below advertisement
"I don't think he was in his right mind when he did that," the 48-year-old told Piers. "It was difficult. He was all over the place. He was temporarily insane."
"Once he got caught at the Beverly Hills Hilton in 2008, he was very strange for about a month because his double life had been exposed."
Edwards video was caught by the National Enquirer visiting Rielle and their daughter, Quinn, and he subsequently lied about the relationship and paternity of the child.
MORE ON:
hollywood happenings
Rielle dropped the bombshell news that she and John have broken up since the details from her book have been released, and told Piers it was a difficult time for her.
However, when Piers pressed her to discuss what she wrote about their first night together being "the most extraordinary night of" her life, she refused to comment, arguing and stonewalling him.
She said Piers was only focusing on "salacious" details, and then gave her response in the form of a question.