Why John Edwards & Rielle Hunter Split: Cate Gave Dad 'Her Or Me' Ultimatum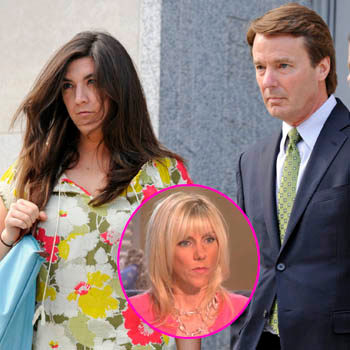 Article continues below advertisement
"She's told pals she'll be there for her little brother and sister (Jack, 12, and Emma Claire, 14, respectively) but isn't going to speak to her father unless he breaks it off with Rielle," insiders tell the National Enquirer.
This is not the first time Cate, 30, has made clear her thoughts of Rielle, as she forbid her father from inviting her to her wedding last fall. (John's and Rielle's daughter Frances Quinn was invited, but did not go.)
As previously reported, in Rielle's new book she expresses little remorse about sleeping with a then-married Edwards, even deducing Elizabeth should have been wise to John's cheating because of her own desolate bed.
"If you aren't having sex with your partner," she explains, "chances are high someone else is."
In another passage, Rielle tried to paint Elizabeth in a negative light in describing how the cancer-stricken political wife would press John about why he kept a mistress.
Article continues below advertisement
"The honest reply, 'She makes me happy,' was not received without punishment" from Elizabeth, Rielle writes.
As previously reported, the book is full of details about their trysts, as well as the bombshell that John told Rielle he'd hooked up with at least three other women across the country.
In January 2010, the two-time presidential candidate finally admitted publicly that he'd fathered a daughter out-of-wedlock with his former mistress. Shortly after his admission, John and his late wife Elizabeth legally separated. Elizabeth died that December after a 6-year battle against breast cancer.
RELATED STORIES:
John Edwards And Rielle Hunter Break Up!
Rielle Hunter On Elizabeth Edwards: The 'Wife As Innocent Victim' Image Untrue
Rielle Hunter Claims She Wrote John Edwards Scandalous Tell-All For The Sake Of Their Daughter
Rielle Hunter Calls First Tryst With John Edwards 'The Most Extraordinary Night Of My Life'