Rielle Hunter: John Edwards Had Multiple Mistresses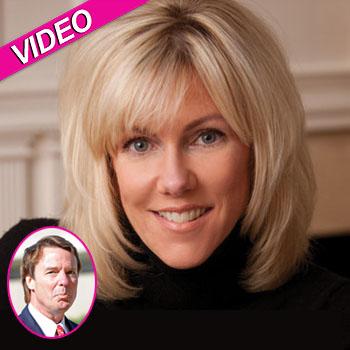 In her new tell-all book, What Really Happened, Rielle Hunter says she was not John Edwards' only mistress. She claims during their affair, the then-married politician told her he had cheated with at least other two women over the past 20 years.
She said he initially claimed to have three women on the side -- in Chicago, Los Angeles and Florida -- when they met in 2006, but eventually said there were just two prior to his recent trial. Hunter says she penned the memoir so her daughter with Edwards, Frances Quinn Hunter, "have one entirely truthful public account of how she came into the world.
Article continues below advertisement
"After all, this is her story too."
Also in the book, Hunter says that if Edwards was convicted in his recent trial, she would have moved nearby the facility -- he thought it would be in Virginia -- so she and Frances could visit him often.
"So Quinn and I would move to Virginia," she writes in her book. "Virginia is a great state."
Watch the video on RadarOnline.com
In January 2010, after a blockbuster investigation by the National Enquirer, the two-time presidential candidate finally admitted publicly that he'd fathered a daughter out-of-wedlock with his former mistress, Hunter. Shortly after his admission, John and his late wife Elizabeth legally separated. Elizabeth died that December after a 6-year battle against breast cancer.
What Really Happened hit stores on June 26; an interview Hunter and Chris Cuomo airs on ABC's 20/20 this Friday at 10/9c.