You've Been Warned! Hulk Hogan's Sex Tape Hits The Internet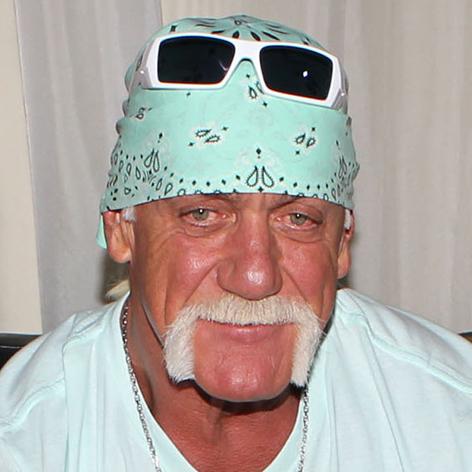 Article continues below advertisement
We first see Hulk, real name Terry Bollea, peforming oral sex on the woman as she lays on a canopy bed. Bizarrely, another man's voice, said to be Bubba the Love Sponge, can then be heard on camera as the three idly chit-chat together.
The mystery man says: "You guys do your thing, I'll be in the office if you need me."
As soon as the man leaves the room, the Hulkster and the woman chat some more and Bubba's name comes up. The woman reveals: "We just f****d earlier today."
Hulk asks: "Who? You and Bubba?"
After she laughs, the pair then get down to the nitty gritty and the muscle man strips down revealing an unfortunate tanline and a rather evident bald spot – the camera angle isn't flattering!
Responding to the Hulk's earlier favor, the woman performs oral sex on him – but as soon as we expect the action to heat up – the pro wrestler's cell phone rings and he thinks it's his son, Nick.
Article continues below advertisement
Whoever was calling, the Hulk doesn't want to respond – "F**k no," he growls and the sex act continues.
After some fondling and a few mumblings, Hulk asks his lady friend: "You got a rubber? I want you to climb on top of me." Needless to say, she does! At least they're being careful! And after some moans, groans and a little light spanking both appear satisfied moments later as the intimate act reaches its natural conclusion.
"Oh my god," the Hulk exhales. "I can't believe I have to drive back home. F**k!" he bellows towards the end.
He has to go meet his son, Nick, who, according to the Hogan Knows Best star, has a girlfriend who has a twin sister that wants to hook up with him after his divorce is settled!
With that in mind, Hulk begins dressing himself before pounding his bloated belly telling the lucky lady that he'd just eaten 10 minutes ago and "felt like a pig" during their intimate moment.
Article continues below advertisement