Kanye West Sex Tape With Kim Kardashian Look-A-Like Being Shopped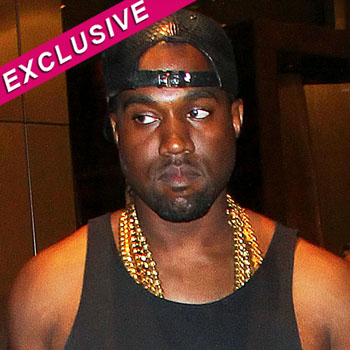 Article continues below advertisement
The woman also confesses to Kanye that she is married and claims, "My husband and I don't have sex anymore… that's why I'm here!"
With her bodacious curves, dusky skin and long black hair the woman is a definite dead ringer for Kim Kardashian.
RadarOnline.com has seen the tape in full and can verify without a doubt that it is Kanye in the footage.
During the couple's steamy sex romp, they never kiss and don't interact any further than simply doing the deed, in various positions throughout and with Kanye wearing a condom.
Kanye is clearly aware the romp is being filmed because you can see that he's the one who set up the camera in the beginning and at the end he looks directly into it before switching it off.
According to a San Fernando sex industry insider, the video was shot sometime shortly before Kanye started dating Kim and he is terrified of the tape getting out.
"The sex tape is being shopped right now and there's a lot of interest, but Kanye is freaking out!" the insider revealed.
Article continues below advertisement
"He doesn't want this tape out and will do anything to make sure it stays private.
"If this were to hit the market it would be worth a fortune… there would definitely be a lot of people wanting to see this!
"In my expert opinion Kanye's performance far outweighs Kim's!"
Ironically, it's Kanye who brags about Kim's sex tape that she made in 2007 with Ray J in his new song, Clique.
"Eat breakfast at Gucci/My girl a superstar all from a home movie," Kanye raps about the XXX video that launched Kim's career.