Hilarious Video! Three Grandmas 'Critique' Kim Kardashian Sex Tape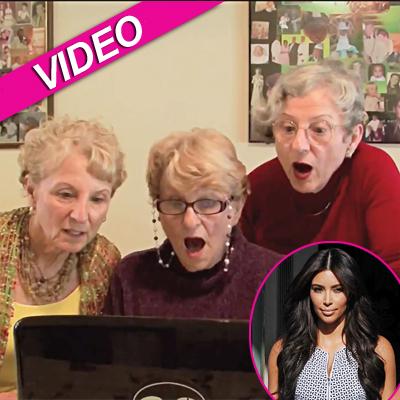 Sorry Kim, but this is really, really funny.
It's the latest video sure to go viral: Three charming grandmas kibitzing while watching Kim Kardashian's famous roll-in-the-hay with Ray J on the sex tape that launched the socialite's fame into the pop culture stratosphere.
The trio of ladies don't hold back much -- make that anything -- as they unabashedly comment on Kim's and Ray J's sexual chemistry.
Article continues below advertisement