Kim Kardashian And Lamar Odom Shoot Hoops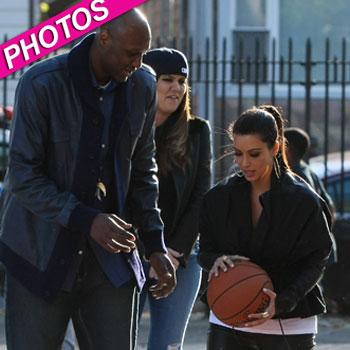 Dumped by the Dallas Mavs, Lamar Odom seems to have found a new teammate -- sister-in-law Kim Kardashian.
It was all for the Keeping Up with the Kardashians cameras, of course, as the two -- plus Lamar's wife Khloe Kardashian -- took to a court in his old NYC neighborhood.
Kim had just come from having breakfast with boyfriend Kanye West, after spending the night together in his apartment.
Article continues below advertisement