Exclusive
'Too Much Drama' Led To Lamar Odom's Release From Mavericks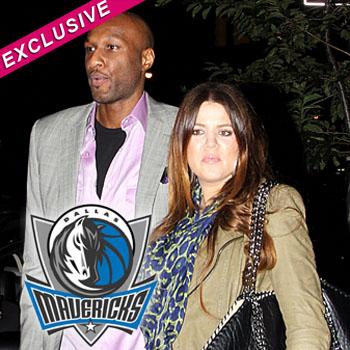 Article continues below advertisement
"The Mavericks are parting ways with Lamar today. Too much drama, not enough focus on basketball," a source close to the situation told us.
"He just couldn't get past all his issues, whatever they may be, and concentrate on playing basketball."
And while many have blamed Lamar's depleting numbers on the basketball court on his high-profile marriage to Khloe Kardashian and their involvement in numerous reality shows on E!, the insider says Khloe is not to blame.
"It's not anything with Khloe, in fact, she has been the smartest one in his group and has been pushing him hardest to stay focused on his job," the source told RadarOnline.com.
Lamar released a statement to ESPN on Monday saying, "The Mavericks and I have mutually agreed that it's in the best interest of both parties for me to step away from the team.
"I'm sorry that things didn't work out better for both of us, but I wish the Mavs' organization, my teammates and Dallas fans nothing but continued success in the defense of their championship."