Lynne Spears Was 'So Worried' About Britney's Drug Use, But Admits She Never Called Cops About It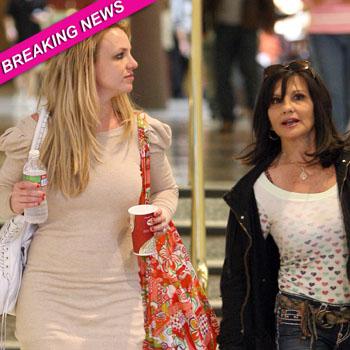 By Jen Heger - RadarOnline.com Assistant Managing Editor
It was Lynne Spears' turn under the spotlight Friday, as she took the stand to testify in the Sam Lutfi defamation and breach of contract trial, and the attorney for Britney's self appointed former "manager" gave the Spears matriarch a rigorous grilling, RadarOnline.com is reporting.
Joe Schleimer quizzed Lynne about her purported concerns for her daughter while she was being managed by Lutfi, including claims she made in her book that she feared Lutfi was crushing prescription pills and giving them to the pop star so she would go into a "sleep induced coma."
Article continues below advertisement
Schleimer asked Lynne if she ever went to the cops to report her fears that her daughter was being drugged, and she admitted she did not.
"I was so worried about Britney, I didn't know what to do when I found out Sam was crushing pills....I didn't call the authorities," she admitted.
Earlier on Friday, Lutfi wrapped up his testimony after enduring tough questioning from Team Spears about his experience and qualifications working in the entertainment industry.
Lutfi revealed that he is now managing Courtney Love, a fact RadarOnline.com exclusively revealed back in March. Lutfi, who is seeking more than $1 million in compensation from work he says he did for Britney, admitted that prior to meeting the pop star he had only made $10k from working on various projects in the entertainment industry.
As RadarOnline.com previously reported, Lutfi is suing the Spears family for breach of contract, libel and defamation for comments made in Lynne's book about her life as Britney's mom and Lutfi's role in her daughter's affairs.
Article continues below advertisement