Sam Lutfi Tells Jurors, 'I Never Gave Britney Spears Drugs!'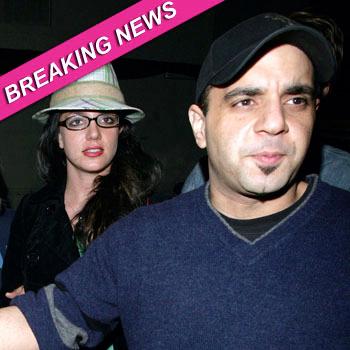 Article continues below advertisement
Lutfi took the stand shortly before noon on Tuesday in a Los Angeles courtroom and revealed that Spears complained to him about the press hounding her whenever she would venture out to go shopping. "I would make rules with the press photographers and would tell them where we were going so they would save her a parking place," Lutfi said.
As previously reported, lawyers for Lynne and Jamie Spears told jurors during opening statements that Britney changed after her break-up with Justin Timberlake.
Leon Gladstone, told jurors Friday that Brit and Justin "had a big relationship, and it ended painfully. In 2003 her parents noticed that she had changed over the breakup of her and Justin and noticed she was depressed….Britney went to Vegas and got married to a childhood friend for 55 hours and they realized that she was becoming distant with her parents and become concerned she was using illegal substances."
Article continues below advertisement
Lufti, who is Courtney Love's current manager, also asserted that he had wanted a five year contract with Spears, "but she wanted a four year agreement, and so that was what we agreed on."
According to Lutfi in 2007, Jason Trawick, who is currently engaged to Spears, called him about representing her again. "Jason was her agent and at that point Britney was unsure if she wanted him to represent her again because Britney had fired him," Lutfi asserted.
Lutfi is suing Britney and her parents, Lynne and Jamie Spears for breach of contract, libel and defamation for comments Lynne made in a book about her life. The trial is expected to last nearly three weeks, with Lynne, Jamie and Trawick, all scheduled to testify.
Lutfi is expected to remain on the witness stand for at least the next day and a half.
RELATED STORIES: