Sam Lutfi's Attorney Claims Britney Spears Overdosed On 30 Pills, Resulting In Her Psych Hold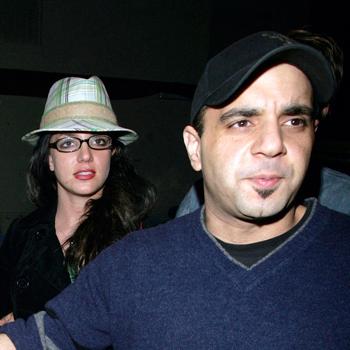 By Amber Goodhand - RadarOnline.com News Editor
Britney Spears took 30 prescription pills, which resulted in her infamous psych hold, her former manager's attorney told a jury on Thursday during the opening statements of the trial.
Sam Lutfi's lawyer, Joe Schleimer, made the bombshell claim just moments after telling the jury that Britney was addicted to speed (methamphetamines) when Lutfi first met her.
Schleimer described to the jury the incident leading up to the X Factor judge's 51/50 hold in which he says Lutfi called Britney's mother, Lynne Spears, for help and she refused.
Article continues below advertisement
Schleimer's argument is that once Lutfi stepped in the picture, Britney began to turn her life around and get her career back on track because Lutfi was afraid that she would overdose under his management and wouldn't let that happen.
Schleimer claimed that before agreeing to become Brit's "manager," Lutfi wanted to bring drug sniffing dogs into the house and she agreed to it.
"The dogs found hot spots of drug residue in the carpet and her children crawled on the carpets. He was trying to build a varsity team and that is why he did this. Sam was trying to find top notch people to work with Britney," Schleimer said.
Lutfi's attorney claimed that Britney hired a team called "the firm" and while he was co-managing her they put her on the 2007 MTV Music Awards — against his better judgement and the performance turned out to be a debacle because Britney still hadn't lost her baby weight and wasn't ready to be on stage.
Thursday's court session is over and will resume on Friday morning. Stay with RadarOnline.com for all the coverage.