Exclusive
Britney Spears' Former Nanny Will Testify Singer Is Being 'Emotionally Manipulated' In Conservatorship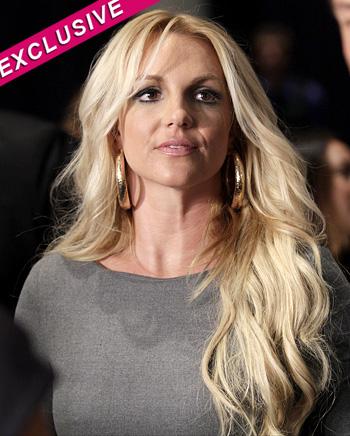 Article continues below advertisement
"Lulu is going to be called as a witness by Sam Lutfi's lawyer to testify about what she witnessed when she was a nanny to Britney's two children, in the months after the conservatorship was put in place in 2008," a source close to the situation tells RadarOnline.com.
"Lulu will testify that she believes Britney was being emotionally manipulated in the conservatorship and will blow the lid off of what was really going on with her. Lulu ended up quitting her job because she was so disturbed by what she saw was happening to Britney.
VIDEO: Britney Spears Cries On The X-Factor
"Lulu signed a non-disclosure agreement so she has never been able to go public with her concerns for Britney, however, the NDA doesn't cover a court of law and Lulu is ready to testify. Lulu's testimony could have significant impact on the jury because she spent a great deal of time with Britney and her parents after the conservatorship was put in place. Lulu isn't after money, she just wants the truth to come out and it will be shocking."
Article continues below advertisement
As RadarOnline.com previously reported, Lutfi is suing Britney and her parents, Lynne and Jamie Spears for breach of contract, libel and defamation for comments Lynne made in a book about her life. The trial is expected to last nearly three weeks, with Lutfi, Lynne, Jamie and Brit's fiance, Jason Trawick, all scheduled to testify.
Britney has been under a conservatorship since 2008, and has had her father and co-conservator/fiance, Jason Trawick, in charge of her life.
Britney Spears is "terrified" she will be forced to take the stand in the trial, even though the judge handling her conservatorship has ruled she can't be forced to testify.
"Britney doesn't want to see Sam Lutfi or be in the same room with him again, ever. Britney is terrified that she is going to be forced to testify in the trial even though the judge handling her conservatorship ruled she isn't mentally competent to participate," an insider previously told RadarOnline.com.
Article continues below advertisement
"Sam's lawyer is still pushing the issue with the judge handling the lawsuit though and said during a hearing this morning that he hadn't decided about whether or not he would call Spears as a witness. The Spears' family lawyers raised fierce objections and have vowed to wage a legal fight if Sam pushes the issue. Britney is terrified of Sam and has very bad memories about the time he was involved in her life."
Jury selection will resume on Tuesday and opening statements could occur on Wednesday morning.
"Expect Lulu to be one of the first witnesses that Sam's lawyer calls to the stand. Britney's lawyers have no idea that Lulu is going to testify," the source revealed.
RELATED STORIES:
Ouch! Britney Spears Rejects Former Duet Partner On The X Factor
Sorry Simon! The Voice Crushes Premiere Of The X Factor
Demi Dissed! Angry Singer Lashes Out At Lovato On The X Factor
Simon Cowell Slams 'The Voice,' Confirms Khloe Kardashian Frontrunner For Hosting Gig