Emotional Britney Spears Cries On The X Factor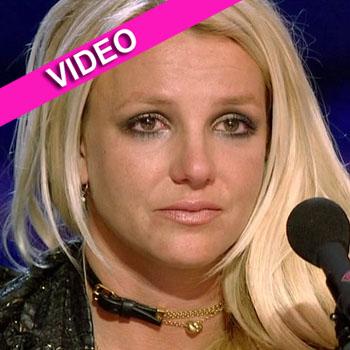 Britney Spears cried on Thursday's edition The X Factor after watching contestants struggle with their performances.
The mother-of-two, watching Miami contestants go through the show's "Boot Camp," said at one point, "You can tell that the pressure is really getting to them."
After a 15-year-old singer named Jordan Shane forgot her words and began crying over the flub, Britney told fellow judge L.A. Reid, said, "I don't like that she's crying -- It makes me want to cry -- I don't want to cry."
Article continues below advertisement
Demi Dissed! Angry Singer Lashes Out At Lovato On The X Factor
Simon Cowell Slams 'The Voice,' Confirms Khloe Kardashian Frontrunner For Hosting Gig