Britney Spears Gets Beauty Touch-Up As Legal Battle Rages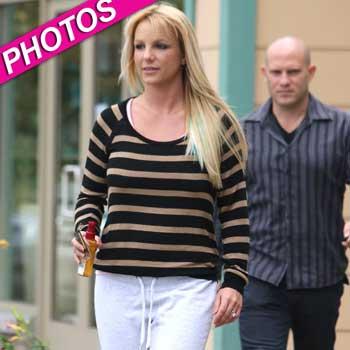 Britney Spears showed no signs of stress or worry as she left a hair salon in Beverly Hills on Saturday.
The X Factor star is being sued for breach of contract by Sam Lutfi, who claims he was her manager and is owed 15 percent of all her earnings from the last several years, and the trial has dredged up all the most scandalous details of the singer's 2007 meltdown.
As RadarOnline.com reported, the trial got underway on Thursday with Lutfi's lawyers claiming Spears was a drug-addicted mess when he took over her care.
Article continues below advertisement
Lutfi is also suing Brit's dad for assault and her mom for defamation, with all being rolled into one trial.
On Friday, the attorney for dad Jamie Spears called the battle between his client and Lutfi literally a matter of "life and death" for Britney.
On a more positive note, the pop star mother-of-two has just splashed out $8.5 million for an estate in family-friendly Thousand Oaks, CA.
RELATED STORIES: