Exclusive
Britney Spears Thankful To Sam Lutfi For One Thing, Bringing Her Family Back Together!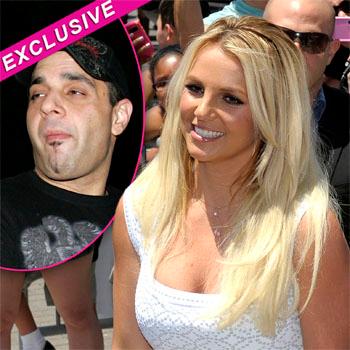 By Jen Heger - RadarOnline.com Assistant Managing Editor
Even though Britney Spears one time self-professed former "manager" Sam Lutfi is suing the pop star and her parents, the X Factor judge is thankful to him for one thing, bringing her family back together, RadarOnline.com is exclusively reporting.
"Britney is being shielded as much as possible from the headlines that are being made from the Lutfi trial, but she is actually thankful to him for bringing her family back together. Britney was cut off from her family when Sam was in her life and her parents were divorced. Had her parents not been so fearful of Sam's influence and control over Britney in 2007 and taken the drastic action to get conservatorship of her…. well, Britney doesn't know where they would all be now," a source close to the situation tells RadarOnline.com.
Article continues below advertisement
"Lynne and Jamie Spears are officially back together and Britney has never been closer to her parents, especially her mom. Britney has vowed that Sam Lutfi will never tear her family apart ever again and wants absolutely nothing to do with him."
As RadarOnline.com previously reported, Lutfi is suing the Spears family for breach of contract, libel and defamation for comments made in Lynne's book about her life as Britney's mom and Lutfi's role in her daughter's affairs.
Lutfi will be back on the witness stand Friday and is expected to endure more tough questioning from Team Spears' lawyers.
On Thursday, Lutfi, who is seeking more than $1 million dollars in compensation from work he says he did for Britney, admitted that prior to meeting the pop star he had only made $10k from working on various projects in the entertainment industry.
"Sam was poisonous to Britney – she lost custody of her kids while he was her manager and she was also hospitalized twice for mental health issues. It's no coincidence that she's now doing much better without Sam in her life," an insider previously told RadarOnline.com.