X Factor Producers Concerned Britney Spears May Meltdown On Live TV, Want Extended Time Delay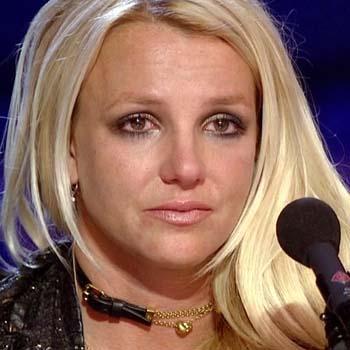 As the The X Factor readies to go live on Thursday, November 1, show producers have asked for an extra time delay on their broadcasts, as a safeguard to what judge Britney Spears might say without a filter.
Fears have surfaced that the 30-year-old Toxic singer might crack under duress on the set of the Fox hit, as her ex-manager Sam Lutfi's court case has been rehashing her toughest times as of late, Mail Online reports.
Article continues below advertisement
"Britney has been getting her life back together this year," a source told the website. "Everyone around her has worked hard to get her back to a good place and keep her there, and what Lutfi's doing seems like it might undo their good work."
A production insider on the show told Mail Online the unusual requests hardly come as a shock, as the unpredictable Spears has yet to be tested in a live, pressure-packed broadcast environment.
Brit made waves during initial audition tapings, reportedly walking off the set at times.
"Producers have had meetings to discuss having an extended time delay on the live show broadcast which is usually seven seconds delay," the insider said. "It's up to Fox if they can make it longer, but everyone's nervous and no one knows what to expect."
One source told the website that show producers are reluctant to unleash a raw Brit "in front of the whole country, as there is no rewind button on live TV.
Article continues below advertisement
"Taping auditions is one thing when they have a whole day to take breaks, but live shows could be a train-wreck if she isn't super-prepared for it or if she can't handle the pressure," the source told the website. "The X Factor has always claimed that Britney didn't walk off during auditions, but everyone knows she struggled at the start … it's hardly a surprise if the producers are asking for an extension into the live broadcast."