Lutfi Vs Spears Trial: Sam Claims 'Huge Spike' In Death Threats After Lynne's Book Was Released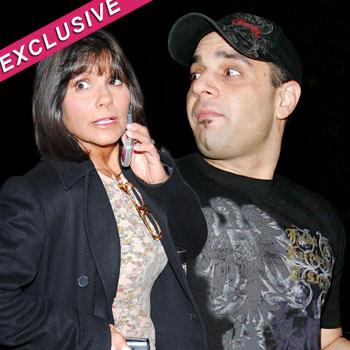 Britney Spears' self proclaimed former "manager" Sam Lutfi told jurors that he was tormented with death threats after the release of her mother's tell-all book, RadarOnline.com is reporting.
According to Lutfi, the amount of death threats "spiked" following Lynne Spears' book and his family was also targeted.
He also said he considered killing himself.
As RadarOnline.com previously reported, Lutfi is suing the Spears family for breach of contract, libel and defamation for comments made in Lynne's book about her life as Britney's mom and Lutfi's role in her daughter's affairs.
Article continues below advertisement
Lutfi spent most of Wednesday testifying at an L.A. courthouse and at one point broke down in tears. When asked by his lawyer Joe Schleimer what the reaction was after the book was published, Lutfi said: "I received a huge spike of death threats…and people wished harm on my family."
When asked how that made him feel, Lutfi replied: "Depressed, anxious, and suicidal."
Lutfi also testified that Lynne told her daughter that he wanted Britney to be committed to a mental institution again and that Brit's "reckless" driving at the time was because the pop star was refusing to take her medication.
As previously reported, the Spears family attorney testified during opening statements last week that Jamie and Lynne Spears believed their daughter's behavior started to change and she became depressed after she split from ex-boyfriend Justin Timberlake.
The trial is expected to last about three weeks with Lynne, Jamie and Britney's fiance Jason Trawick all scheduled to testify.
During Lutfi's cross-examination Wednesday, it also emerged that he would text up to 40 picture agencies to let them know where Britney was going to be and the photographers that "followed the rules" were allowed to come to her house to "eat sandwiches and get to know her."
Article continues below advertisement