Exclusive
Is Britney Spears' Ex-Manager Sam Lutfi Trying To Insert Himself In Paris Jackson's Life?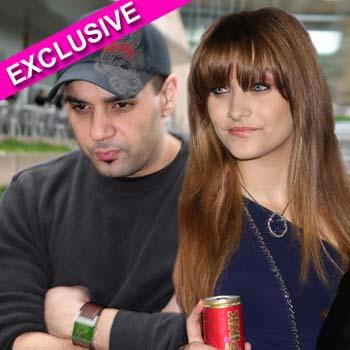 Article continues below advertisement
"During a recent event for Mr. Pink's Ginseng energy drink, in which Lindsay Lohan and Paris Jackson were in attendance, Sam was trying to arrange a photo op for the two on the red carpet. Sam can be extremely charming and extremely likable, but Paris and her guardians, Katherine and TJ Jackson, would be wise to cut off all contact with him. Sam inserts himself into the lives of vulnerable females - look at his involvement with Britney when she was at her lowest point. Sam now manages Courtney Love and nothing more needs to be said about her," the insider added.
As RadarOnline.com previously reported, Lutfi is suing the Spears family for breach of contract, libel and defamation for comments Lynne Spears made in her memoir. The trial is expected to last nearly three weeks, with Lynne, Jamie and Britney's fiance Jason Trawick, all scheduled to testify. Lutfi has had multiple restraining orders taken out against him, including by Britney Spears.
Michael Jackson's three children and aunt LaToya Jackson attended the launch party for the drink on October 12 at the Beverly Wilshire Hotel. Janet Jackson "has voiced concerns about Paris getting into acting at her age and walking the red carpets for Hollywood events. This is the last thing Michael would have wanted Paris to do, especially to keep her away from people like Sam Lutfi," the insider tells us.