Exclusive
Britney Spears' Controversial Former Manager Sam Lutfi Working With Courtney Love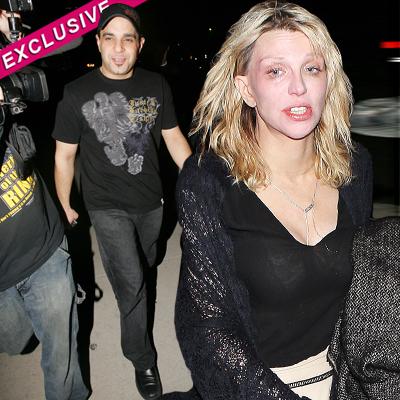 Article continues below advertisement
"Everything Courtney is now doing business related in her life MUST go through Sam," a source close to the situation tells RadarOnline.com. "Courtney is completely dependent on him for everything, just as Britney (Spears) was during the time he was in her life. Sam is able to charm his way into emotionally vulnerable celebrities' lives. He can be absolutely charming, but he has a much darker side and it's very concerning that he is now essentially running Courtney's life."
Although Love has publicly stated on Twitter that Lutfi is only her friend and not working for her, sources tell RadarOnline.com, "Sam is absolutely setting up business meetings on Courtney's behalf and request. She is hoping to resurrect her career and she is hoping Sam can help her do that."
The lawyers that represent Britney Spears' conservatorship, also worked with Love's daughter, Frances Bean, when she asked a court in 2009 to allow her to live with her grandmother until she turned 18. Love subsequently lost custody of Frances, and the teenager went so far as to obtain a restraining order against her troubled mother.
MORE ON:
Celebrity Justice
Article continues below advertisement
"Sam and Courtney both believe everyone is out to get them," the source says. "He knows how to push Courtney's buttons and get the reaction he wants. Frances and Courtney have no relationship whatsoever, and that won't change until the very least Sam is out of Courtney's life."
RELATED STORIES:
Britney Spears' Wedding Will Be Delayed Due To Sam Lutfi Lawsuit
Fergie, Britney Or Janet? X Factor Stars Refuse To Fuel New Judge Rumors
Britney's Little Sister Jamie Lynn Spears Talks Teenage Pregnancy & Single Motherhood