Exclusive
Britney Spears' Mom Lynne Ordered To Be Deposed In Libel & Defamation Lawsuit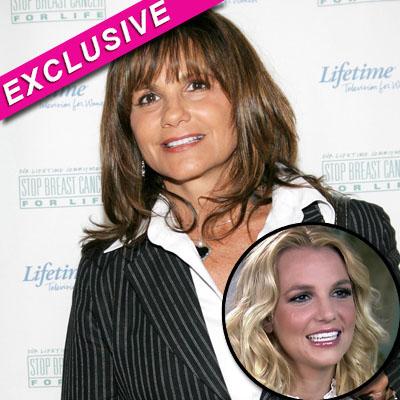 by RadarOnline.com Staff
Britney Spears mom, Lynne Spears, has been ordered by a judge to formally be deposed in the libel and defamation lawsuit Sam Lutfi has filed against the Spears family.
Britney's former manager, is suing the pop singer, father Jamie, and Lynne for defamation, libel, and slander. Lynne wrote a book, Through The Storm, that discussed Lutfi's role in Britney's life leading up to her very public meltdown, which resulted in Jamie gaining conservatorship of his daughter in 2008.
Article continues below advertisement
EXCLUSIVE DOCUMENTS: Lynne Spears Is Ordered To Be Deposed
In court docs, exclusively obtained by RadarOnline.com, Los Angeles Judge Zaven Sinanian ordered Lynne Spears to be deposed on December 13, 2011.
As RadarOnline.com previously reported, Lutfi's efforts to have Britney deposed have been shot down by the judge because she is under conservatorship.
Lutfi also wanted access to results of drug tests Britney took in her past custody battle with ex-husband, Kevin Federline, as well as baby monitor reports, but that was also shot down by the judge.
EXCLUSIVE DOCUMENTS: Sam Lufti Suffers Another Setback In Britney lawsuit
Meanwile, Britney is currently wrapping up her international Femme Fatale tour, and could be engaged by the end of the year! The pop star's longtime boyfriend, Jason Trawick has been doing some serious ring shopping and he's close to plopping down a massive amount of cash on her engagement bling, a source close to the couple told RadarOnline.com exclusively.
Article continues below advertisement
"Jason has been everywhere from Tiffany to Harry Winston looking for a ring and he is close to making his final decision," the insider dished.
"Don't expect anything too massive or obnoxious. This ring will be classy and under 4-carats."
This is the second source to confirm to RadarOnline.com that the pop star is close to becoming engaged to Trawick.
Britney's family "is looking forward to the day that Jason will formally be a member of their family. Britney's mom and Jason are very close," the second pal revealed.