Britney Spears Okay With Sons Getting Into Showbiz, Wants Them 'To Follow Their Dreams'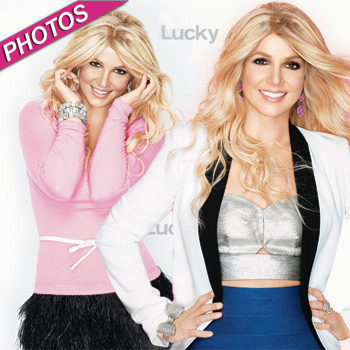 Britney Spears has no problem letting Jayden James and Sean Preston Federline follow in her famous footsteps!
The 30-year-old X Factor judge opens up about her kids with Kevin Federline in the December 2012 issue of Lucky magazine, revealing that she would be okay with them pursuing careers in showbiz, and RadarOnline.com has the details.
"If there was something they really wanted to do and were passionate about, I'd encourage them to follow their dreams," she reveals to the fashion magazine, issuing a slight disclaimer. "But, I'd also be there behind the curtain saying, 'No, don't go out there.'"
Article continues below advertisement
She also admits that Sean Preston, 7, and Jayden James, 6, don't quite understand her celebrity status, believing her to be a superhero!
"They're in the middle right now of trying to figure it out. They try to figure out where I go when I film X Factor. They're like, 'Mommy's going off to be a superhero,' and then I get back, and they just see me as Mommy. And then when I'm back working on the show, they say, 'Oh, Mommy's a superhero again!'"