Eat A Cheeseburger! 10 More Stars Looking Shockingly Skinny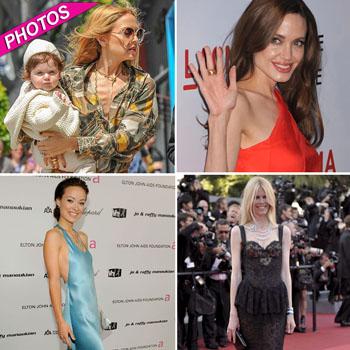 Skinny isn't always sexy!
They say that the camera adds ten pounds, so it isn't surprising that Hollywood stars work hard to maintain their hot bodies, but sometimes they take the desire to be thin a little too far. RadarOnline.com has photos of ten more stars who have taken working out and dieting to the extreme, and ended up looking way too skinny.
It was scandalous enough when LeAnn Rimes cheated on her husband with married father-of-two, Eddie Cibrian, but the country star continued to keep herself in the spotlight when she lost a dramatic amount of weight and flaunted her super skinny figure in skimpy bikinis.
Article continues below advertisement
And Angelina Jolie is always spawning gossip, but the big screen bombshell has endured eating disorder chatter several times throughout her career.
Which other stars have looked shockingly skinny? Find out by clicking here.