When Skinny Isn't Sexy! 10 Stars Who Lost Too Much Weight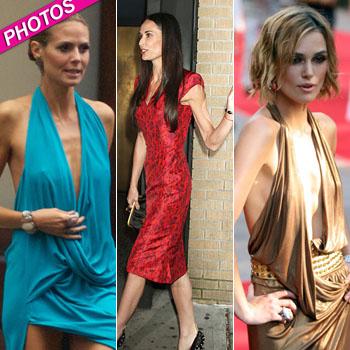 They say you can never be too rich or too skinny, but these Hollywood stars certainly defy the latter!
It's no secret that celebrities diet and exercise to stay in shape, but sometimes they take their thinspiration too far and end up spawning concern.  RadarOnline.com has photos of 10 stars who shocked the world, when they lost way too much weight.
Demi Moore had everyone worried in 2011, when she stepped out looking scary skinny and totally emaciated. The actress, whose marriage to Ashton Kutcher was quickly crumbling due to cheating allegations, checked into rehab a few months later to deal with her personal problem, and now, a little over 6 months later, is back to healthy.
Article continues below advertisement
Like big sis, like little sis! Years after Lindsay Lohan went through a scary skinny phase, showing off skin and bones in her designer duds, her aspiring model sister Ali followed in her freaky physique footsteps, spawning eating disorder concerns when she revealed a bony body.
Models are paid to be thin, but sometimes catwalk crawlers go too far. Heidi Klum, Eva Herzigova and Erin Wasson have all spawned concern when they lost too much weight.