Exclusive
LeAnn Rimes Has 'Bones Not Abs' Says Expert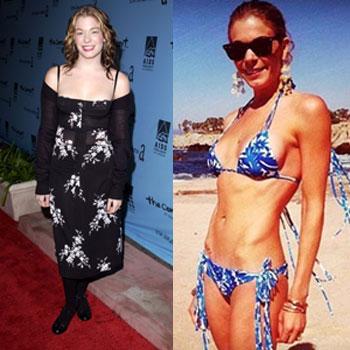 by RadarOnline.com Staff
Country singer LeAnn Rimes' stick-thin figure caused a Twitter outrage over the weekend, which was made all the worse when she defended her bony bikini body.
As RadarOnline.com reported, in response to one follower's horrified comments – she called Rimes "scary skinny," the newlywed tweeted: "Those are called abs not bones, love...This is my body, and I can promise you I'm a healthy girl. I'm just lean."
Article continues below advertisement
We've now spoken to a health expert, who wholeheartedly disagrees with LeAnn's assessment.
"She is very underweight, those are definitely hip bones and not abs," Dr. Majid Ali (who has not treated the star) told RadarOnline.com in an exclusive interview. "She looks like she may weigh no more than 100 to 105 pounds literally - dripping wet.
Dr. Ali, editor of the Journal of Integrative medicine and a member of the American Board of Anatomic & Clinical Pathology, says "It is not a good look and in my opinion, it was not a healthy weight loss.";
Photos of a curvier 5'5"; Rimes, 28, before she was in her relationship with new husband Eddie Cibrian, show a startling transition.
"Before the weight loss she looks to be about 135 pounds, which is a much healthier weight for her," said Dr Ali.
In a Twitter post in April, the controversial star claimed: "Dear lord! I do not work out too much nor do I starve myself. I'm so over this.";
RadarOnline.com has reached out to LeAnn's reps for comment, but they have not responded.