Exclusive
Michael Jackson's Former Nanny: He Tried To Protect His Kids From This Drama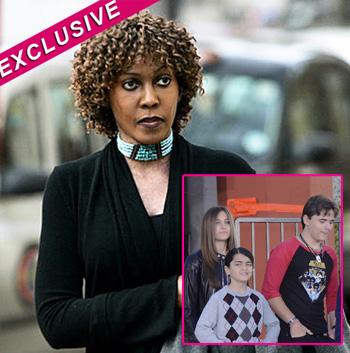 Article continues below advertisement
In an exclusive statement to RadarOnline.com, Grace says, "Everyone knows that Michael went to great lengths to protect his children from the public eye. While the use of veils and masks was unconventional, it only highlights how important this issue was to him. He understood, probably better than anyone, that growing up as a public figure, especially in the entertainment industry can be disaster...The recent drama surrounding Michael's mother, Katherine, the ongoing custody issues and now the public dispute between Paris and Janet is exactly what Michael wanted to protect his children from. These matters have been further complicated by Gladys Knight and others recent and well intentioned comments about Paris. I have great respect and admiration for Mrs. Knight. And while I agree with the spirit of her comments, attacking Paris in public is not the answer."
Read Grace Rwaramba's Statement About The Jackson Family Drama
As RadarOnline.com previously reported, Judge Mitchell Beckloff, stripped the Jackson family matriarch of her guardianship of the three children because no one could reach her for more than a week. The judge said he made the ruling not because of any wrongdoing on Katherine's behalf, but because she had been prevented from fulfilling her guardianship duties by an "intentional act from third parties."
Article continues below advertisement
The children have been embroiled in a vicious family struggle for more than a week now as Randy, Jermaine and Janet Jackson battle over the late King of Pop's will, which they claim is fake. Michael's nephew TJ has been a constant presence in the children's lives and their attorney stated in court that they had no objections to him being appointed temporary guardian.
The Jackson siblings made news last week after security video from the house where Michael's children live was released and showed Janet getting into an altercation with Paris Jackson over the teen's cell phone. Janet physically tried to take the 14-year-old's cell phone from her, and the children watched in horror as Jermaine and Randy got into a physical altercation with Trent, who is Joe Jackson's nephew.
Rwaramba asks that the public be fair to Paris Jackson and "give her a chance to make and learn from her mistakes without demonizing her. She is a spirited, very expressive and dramatic young girl. The traits that made her the apple of her father's eye are the same traits that she must learn to control as she matures into adulthood. Let's be careful not to dim her spirit. It breaks my heart to think that Paris and her brothers could become the subject of endless criticism for simply being kids. Michael loved his children very much. He gave them tools that they will need to become good and decent individuals. I am confident that in time, Paris and her brothers will learn that their family loves and wants what's best for them. Until then, please take her tweets with a grain of salt. No child should have 700,000 followers on Twitter or any other social media platform."