Exclusive
Katherine Jackson 'Furious' With Son Randy For Trying To Overthrow Executors Of Michael's Estate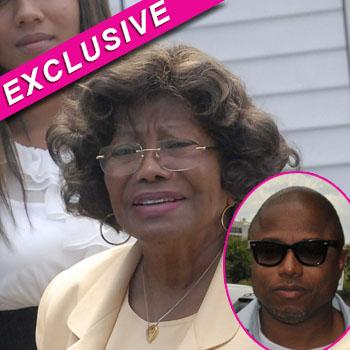 By Jen Heger - RadarOnline.com Assistant Managing Editor
Katherine Jackson is furious with her son, Randy, for trying to overthrow the executors of Michael Jackson's estate, without her knowledge or consent while she was holed up at the Miraval resort in Tucson, Arizona, RadarOnline.com is exclusively reporting.
"Katherine was completely unaware that Randy had orchestrated his siblings signing a letter sent to the executors of Michael Jackson's estate demanding their immediate resignation. Now that Katherine has been home for a few days, she recognizes that Randy was the one that planned this, and she is absolutely furious for him doing so. Katherine has never had a stroke or a mini-stroke as the ridiculous letter says. Katherine will never speak out publicly against her children, it's just not who she is. Behind the scenes, however, Katherine is extremely upset and disappointed in Randy's actions that have brought so much unwanted chaos into all of their lives," a source close to the situation tells us.
Article continues below advertisement
Last week, Katherine lost guardianship of Michael's three kids after they were unable to reach her for over nine days. Judge Mitchell Beckloff gave temporary custody of the kids to Katherine's grandson, TJ Jackson, son of Tito. Katherine and Tito have agreed to share custody of the kids and will go to court in the very near future to formally ask the judge to sign off on it.
Meanwhile, Katherine has issued a stern warning to her children to "stop talking to the press about their family business. Katherine specifically told Randy that if he wants to pursue this ridiculous claim that Michael's will is fake, to remain quiet about it. If Randy does find evidence, which Katherine knows is very unlikely to happen, to take it to court and not play it out the in press. That is what the courts are for Katherine reminded Randy. Everyone loses when Randy takes his claims public, and it just causes undue stress on Katherine and Michael's children," the insider told us.