Exclusive
Randy Jackson's Claim That Michael Jackson's Will Is Fraudulent Debunked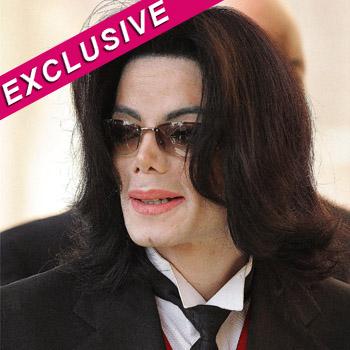 Article continues below advertisement
Read Michael Jackson's Will Here
"One of the witnesses mistakenly wrote Los Angeles as the place the will was being signed, because he lives in Los Angeles," the source says. "The witnesses have confirmed to the Court beyond a shadow of a doubt that they were with Michael Jackson in New York City in 2002 when the will was signed. The executors provided sworn declarations clarifying the error in the 2002 will, and the judge accepted that as fact, and the will was validated."
However, even if the 2002 will were to be ruled invalid, "Michael's 1997 will would be admitted to the Court in which Michael left everything to the children and to Katherine. On the off chance that Michael's siblings were to contest that will, and say that was fraudulent, Michael would have died intestate. If that were true, then his mother Katherine would be cut out of Michael's will and everything would go to the children," the insider says.
Article continues below advertisement
Further supporting evidence of the 2002 will's validity, a letter was submitted to the court in the Michael Jackson probate proceedings which is dated August 26, 2003, sent to Michael Jackson, John Branca, and John McClain, from Barry Siegel, a CPA, who resigned as co-executor, and co-trustee of the Michael Jackson Insurance Trust.
The letter's subject line is: Last Will Of Michael Joseph Jackson
And it reads:
"Gentlemen,
"The undersigned hereby acknowledges his previous resignation as co-trustee of the Michael Jackson Insurance Trust. The undersigned herby advises you that he declines to act as a co-trustee of the Michael Jackson Family Trust and as co-executor of the last will of Michael Joseph Jackson
"Jermaine, Randy, and Janet Jackson have all lawyered up and in hopes of getting the executors tossed. However, the statute of limitations has expired to contest the will, and the judge has validated the 2002 will. Michael Jackson intentionally left his siblings and father, Joe Jackson out of his will.
Article continues below advertisement
"Very truly yours, Barry Siegel"
Since Jackson's 2009 death -- when he was nearly $500 million dollars in debt -- the executors have earned a whopping $475 million, nearly getting the number out of the red. John Branca and John McClain negotiated a lucrative deal with Pepsi to celebrate the 25th anniversary of the late singer's Bad album, as well as striking a pact with Cirque du Soleil for a Jackson-themed tour.