Randy Jackson Says 'This Is Not About Money'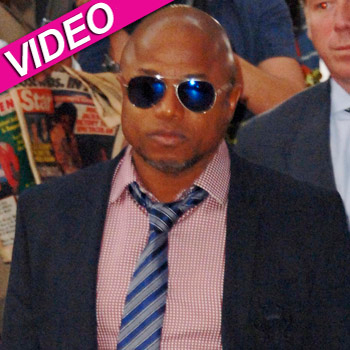 Article continues below advertisement
Randy told Rev. Sharpton exactly why he is fighting.
"Let me just say this. This is not about money for us. This is about a family that has questions that has lost a family member and we feel the evidence is right there that my brother was not in Los Angeles on the date they swore that he was. He was in New York so therefore the will is fake, and they cannot answer the questions and they are trying to turn family members against family members."
As RadarOnline.com previously reported, the children's court-appointed attorney, Margaret Lodise, will be asking a judge to strip Katherine Jackson of guardianship of Paris, Prince and Blanket because she has been out of town for more than a week, and she believes the children aren't safe following a physical altercation with Janet, Jermaine and Randy Jackson.
"My mom is doing great," Randy said. "She's relaxing, having fun with my sister Rebbie and her granddaughter. Her health was ailing and doctors ordered that she get immediate rest, isolate herself from outside world."
Article continues below advertisement
Randy insisted that when he and Janet went to the Calabasas home on Monday and got into an altercation with Paris and Prince Jackson that they were only trying to tell the children that they could speak with their grandmother.
"We are a family first. I want you to know that. Yesterday we did go to the home to let Paris and Prince know that they can visit with or talk to their grandma at any time. We felt someone was trying to twist the story that we were denying them access to their grandma.
"When we got to the home we were denied access by security."
Randy claimed: "This is all an effort to try and direct attention away from the letter that was written asking for the resignation of the executors of Michael Jackson's estate.
"We feel there is criminal misconduct on their part and our brother Michael was not where they said he was when he signed the will."
Rev. Sharpton played a video of Michael Jackson who was with him on July 7, 2002 in Harlem, the date Randy claims the will is signed and apparently forged.
Article continues below advertisement
"It proves that the will is fake and he cannot be in two places at once," Randy said about the video.
"The executors of the estate are using the children to try and put pressure on my mom. This family is united to right a wrong.
"We want questions that need to be answered to be answered."
Randy stated that he did not harbor any ill will towards his family members.
"I still love my cousins; this is an unfortunate ugly situation."