Judge Strips Katherine Jackson Of Custody Of Michael's Kids: TJ Jackson Awarded Temporary Guardianship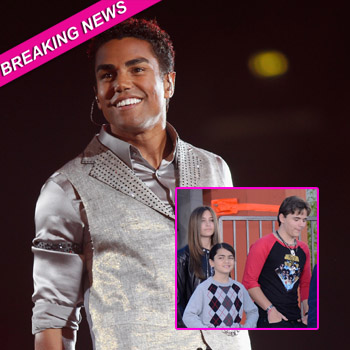 Article continues below advertisement
The children have been embroiled in a vicious family struggle for more than a week now as Randy, Jermaine and Janet Jackson battle over the late King of Pop's will, which they claim is fake. Michael's nephew T.J. has been a constant presence in the children's lives and their attorney stated in court that they had no objections to him being appointed temporary guardian.
It was a drama filled hearing, with shocking allegations that Katherine Jackson was being held against her will in Arizona and being forced to talk in code when permitted access to a telephone after a week of zero communication.
The judge ruled that T.J. will move into the Calabasas home to live with the family. The house is being rented by the Michael Jackson's estate and is where Janet, Jermaine and Randy got into a fight with the children on Monday, attempting to take them out of state to Arizona where their grandmother was being held.
As RadarOnline.com exclusively reported, Paris and her brothers spoke with Katherine Tuesday night for the first time in nine days, and their court appointed attorney told the Judge they could hear other people on the phone when they were speaking with her.
Article continues below advertisement
In the courtroom, T.J. told the Judge that he spoke to Katherine Tuesday night and it was "very strange," and that he "never heard her talk like that."
His attorney suggested that Katherine Jackson was trying to talk to him in code because she was being held against her will.
Katherine's attorney Perry Sanders confirmed RadarOnline.com's exclusive report that he traveled to Arizona to meet with her and when he went to the spa where she was staying he wasn't allowed to see her, but he did speak with Jermaine and Janet.