Gladys Knight: Paris Jackson 'Wouldn't Have Any Teeth' If She Sassed Off To Me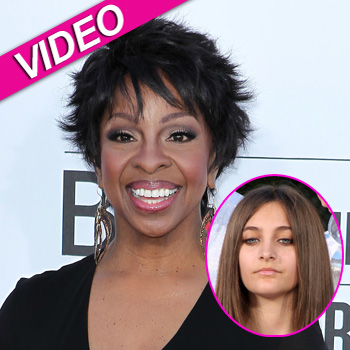 Paris Jackson might want to skip any midnight trains to Georgia in the near future, if she wants to keep her pretty smile.
The precocious teen has raised the ire of Gladys Knight, a longtime Jackson family friend who took up for the beleaguered bunch after a vicious week of infighting that's rocked the family tree to its very foundation.
Asked on The Talk her thoughts of the family feuding, the singing legend said, "It's drama, that's what it is. If you lived up under the microscope as this family does, everybody has dysfunctionality in their families, either one way or the other. See, I'm from the South and was raised in that Southern way."
Article continues below advertisement
She specifically referred to an altercation between Janet Jackson and Paris earlier this week in making her boldest statement.
"You have to understand Paris is what, 14? How old is Janet? Who's the one who tries to direct the other one here?… If she talked to me like that, she wouldn't have any teeth ... you respect your elders."
The Dancing with the Stars vet said she thinks "that it's a good thing she lets Paris know who she is. She is a Jackson, she shouldn't be putting the business out there like that. Cause people read into whatever they want to read into, that's how they get the drama."