Tom Cruise And Suri Talking By Phone Every Day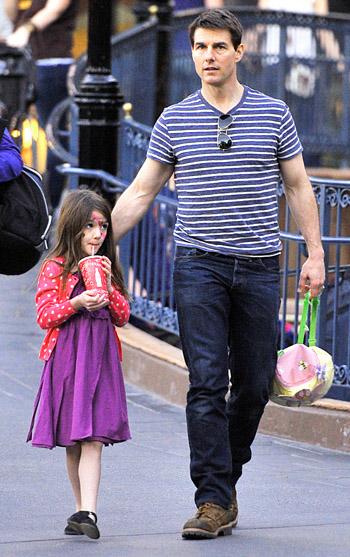 Tom Cruise is speaking to his daughter Suri "several times a day," a source has told People.
Cruise had planned to spend his birthday Tuesday with his wife and daughter in Iceland where he is shooting a movie.
Instead, he flew back to Beverly Hills where he was joined by his older children with Nicole Kidman, Bella and Connor, at what can only be described as a somber gathering.
"Just very, very sad," the source is quoted as saying.
Article continues below advertisement
Katie Holmes, on the other hand, was all smiles Tuesdsay.
As RadarOnline.com reported, she seemed happy and carefree on a late night ice cream run with Suri.
Tom and Katie will potentially come face to face on July 17.
She's filed for an emergency child custody and support hearing in New York.
***
Unfortunately, due to experiencing unusually high levels of traffic we have had to temporarily suspend our comments function. We will resume comments again as soon as possible.