Exclusive
REPORT: Katie Holmes Files For Emergency Custody And Support Hearing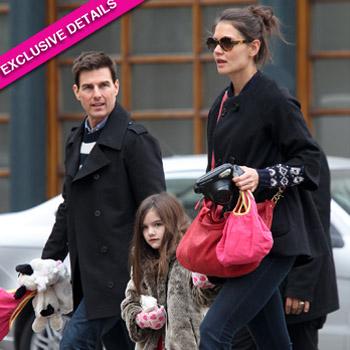 Katie Holmes is playing hardball in her divorce battle against Tom Cruise.
The actress' lawyers have filed for an emergency custody and child support hearing in New York, HollywoodLife.com is reporting.
"Paperwork regarding Suri's custody was filed yesterday," an insider close to the situation confirms to RadarOnline.com.
A hearing on the filing, called an emergent application, has been set for July 17 before Judge Matthew Cooper, says the HollywoodLife source.
Article continues below advertisement
As we've reported, Cruise is being represented by Dennis Wasser, one of L.A.'s top divorce lawyers. He's likely already brought on a New York firm to coordinate on the case in the Empire State.
***
Unfortunately, due to experiencing unusually high levels of traffic we have had to temporarily suspend our comments function. We will resume comments again as soon as possible.
RELATED STORIES: