Exclusive
PETA Slams Kim Kardashian's Python Boots, 'They'd Go Well With A Dalmation-Fur Coat'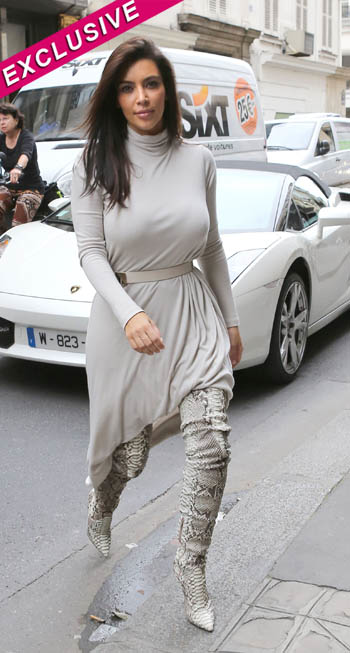 Article continues below advertisement
"They'd go well with a Dalmatian-fur coat, which is also illegal to sell in California and immoral to sell anywhere else," Wendy Wegner, a spokesperson for People For The Ethical Treatment of Animals tells RadarOnline.com in an exclusive interview, in a damning comparison to evil Disney character Cruella de Ville.
The most recent scaly stand-off is the latest in a long line of collisions between Kardashian and PETA, which has included her being slammed in a giant billboard for wearing fox fur, and resulted in Kim being flour-bombed by a supporter during a red carpet event last March.
MORE ON:
Christian Louboutin
According to the California Penal Code Section 653o it is unlawful to import python into California for commercial purposes, to posses with intent to sell, or sell within the state. However, it is not illegal to purchase python in another state and carry it over.
After PETA called out Reese Witherspoon for carrying a Chloe Paraty python and leather purse last November and sent her an educational video about how cruel it was, the Water For Elephants star ditched the offensive accessory.