Reality Star Kim Kardashian Complains About 'Lack Of Privacy' In Her Life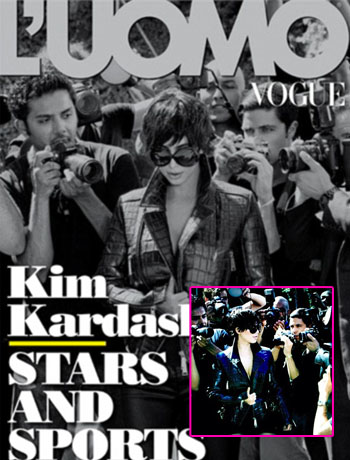 Poor Kim Kardashian!
The 31-year-old, who is famous for exposing the most personal moments of her life on reality television and Twitter, has regrets about the 'lack of privacy' in her life, she reveals in a new interview – and RadarOnline.com has the details.
"In the past I suffered a lot because of my honesty, and when it didn't work I was criticized and treated badly," she says in a new interview with L'Uomo Vogue about why she is keeping quiet about her relationship with Kanye West. "I can only say that now, with him, I'm happy."
Article continues below advertisement
Despite her resistance to discuss their new romance, Kim recently confirmed RadarOnline.com's exclusive report that the rapper will make several appearances on the upcoming season of Keeping Up with the Kardashians.
As for regrets in her life, the star admits that "lack of privacy" is the top contender.
"Everyone is always watching me, I'm under constant observation, everywhere I go there's a camera following me, in the gym, when I do the shopping and if I decide to go out without makeup it makes news throughout the world," explains Kim, who became an overnight celebrity when her sex tape with Ray-J hit the internet in 2007.