Hate To Say We Told You So! Kim Kardashian Confirms Kanye West Will Be On TV Show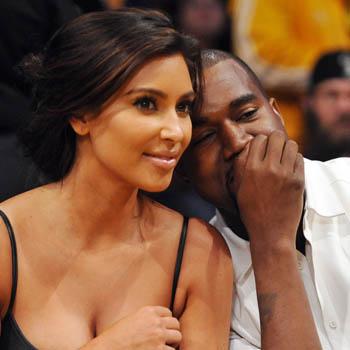 So much for keeping her love life off camera!
Despite swearing that her next romance wouldn't be incorporated into her reality show, Kim Kardashian has revealed that her new boyfriend, Kanye West, will in fact be included on the upcoming season of Keeping Up with the Kardashians – just like RadarOnline.com first reported more than a month ago.
After telling Cosmopolitan in the May 2012 issue that exposing her relationship with Kris Humphries to the cameras had taught her a lesson and declaring that she would never repeat the mistake, Kim has changed her mind.
Article continues below advertisement
"I'm not going to be taking a bubble bath and drinking champagne or on a sex swing on camera like Khloé and Lamar do," Kim revealed to E! News about West's upcoming appearances on the show. "It's not going to be like that."
"If we are having dinner and he does show up, I'm sure we're not going to go, 'Stop the cameras!'"
"Kanye is head over heels in love with Kim, and he has told her he would love to appear on the reality show if she wants him to," a show insider told RadarOnline.com exclusively in April. "Kim is a bit leery of having her man appear on camera because of the whole fiasco with her soon-to-be-ex-husband, Kris Humphries, but watch for Kanye to make several appearances on the show towards the end of the season. Viewers won't see him featured in the first part of the season, and it won't be all about Kanye."