Kim Kardashian: Why Does Everyone Talk About My Butt?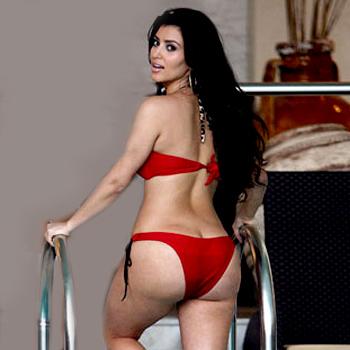 Kim Kardashian can't put her behind behind her.
Speaking to the UK's Heat magazine, the reality princess addressed the world's unnatural concern with her derrière.
Asked if she understands why there's an intense interest in her tush, the fashionista answered, "I don't get the fact, like, why it's talked about.
"I don't get it. Sometimes I get bored of talking about it. Most women have one," she said.
Article continues below advertisement
Talking about the crazy stories circulating about her online, Kim brought up one relevant to her backside.
"There was this other thing that said that my butt exploded on an airplane -- I was like, 'Seriously?' Where do people come up with this stuff. lt's crazy."
Last month in the UK, talk show host Alan Carr asked Kim, "How honored are you when people say you have the best bum in the world?"
She responded, "It's like an Armenian thing -- it runs in the family, and we are all really curvy.