Exclusive
Kris Humphries NOT Trying To Pay Off Booty Call Girl!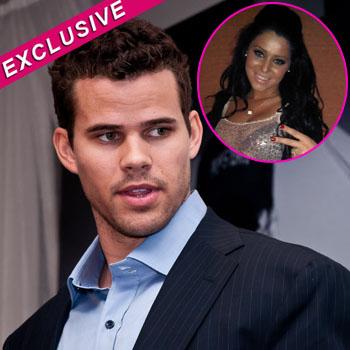 By Jen Heger - RadarOnline.com Assistant Managing Editor
Despite some media reports to the contrary, NBA star Kris Humphries is not attempting to pay off a "Kim Kardashian look-alike" who claims to be his girlfriend, and he has no plans to do so, RadarOnline.com is exclusively reporting.
As we previously reported, Humphries, who is gearing up for a nasty divorce battle with his estranged wife Kim Kardashian, has had his attorney, Lee Hutton, reach out to the woman, Fatmire "Myla" Sinanaj, telling her to stop saying she's dating the pro-baller. Humphries was spotted earlier this week hanging out at the beach in Miami with Sinanaj, but a source close to the situation insists that the two are categorically NOT in a serious relationship.
Article continues below advertisement
"Why would Kris pay her off, it makes absolutely no sense. He fully anticipates that Kim's lawyer, Laura Wasser, is going to subpoena her to explain the nature of their relationship. Myla has NEVER been Kris' girlfriend, period. Yes, they have exchanged racy text messages and emails, but Kris has also conveyed in writing that he simply isn't ready for a serious relationship. It hasn't even been discussed to pay Myla off, it's absolutely ridiculous. Kris hasn't been living like a monk since Kim filed for divorce," a source close to the situation tells us.
Myla, who was branded a "Kim Kardashian look-alike" because of her curvy figure and brunette locks, is not happy about just being branded a hook-up by Kris though and is eager for a committed relationship.
"Myla is very upset with Kris for not wanting an exclusive relationship. However, Kris was honest with her from the beginning, and it's very likely that he won't be seeing her anymore now," the source says. "There are always going to be girls that are looking for their 15 minutes of fame and say they are dating Kris. It just comes along with the territory."