Exclusive
Kris Humphries Lawyers Will Grill Kim Kardashian About Oprah Winfrey Interview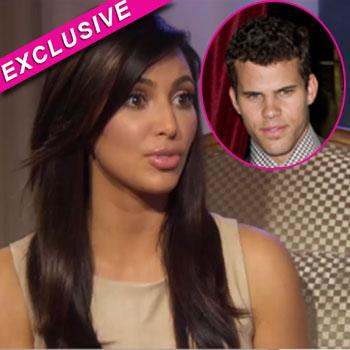 Article continues below advertisement
Oprah, trying to boost ratings for her fledgling OWN network, asked Kim if she had doubts about marrying Humphries.
"I didn't have an inkling, but everyone around me did. The night before, my mom said, 'Do you want out?' She said, 'You're not yourself.' But I said mom, no, I got angry, I was thinking, "How dare you!" Kim said.
"This goes to the heart of Kris' claim against Kim, that the marriage was fraudulent and that he was duped into marrying her," a source close to the situation tells RadarOnline.com. "Kris' lawyers will grill Kim about the specifics of her conversation with her mother on the eve of her wedding. What was exactly said and why did Kris say that to her daughter? Kim's explanation of why her mom asked her just doesn't make sense. There is a lot more going on to this than the public knows, and Kris wants answers. Kris was left in the dark, and it was very hurtful for him to hear that Kim was bored with him."
While Kim never actually said Kris's name aloud in her interview, she did concede that the New Jersey Nets forward is a good person.
"I will always have a place in my heart for him. It just wasn't for me," Kim told Oprah. "You know in your heart."
Kim said that the fallout of the quickie marriage, essentially becoming a pop culture punchline for a brief union many media pundits considered a publicity stunt, almost caused her to step out of the spotlight for good.
Article continues below advertisement
"I was in such a deep depression; I thought I was going to back away from everything," she said. "I stayed at home for almost four months, and I'm a better person now, as heartbreaking as it was to go through.
"I loved him, obviously it hurt him and it hurt me too. It was embarrassing, I don't want to call it a mistake, it was a lesson."
"Kim spent more time mourning the end of her marriage, claiming to be depressed for four months, than the actual marriage which only last for 72 days," the source says. "Kim has no idea how much she has helped her estranged hubby's lawyers prepare for her upcoming deposition. Kris' lawyers are looking forward to watching the second part of Kim's interview with Oprah."