Exclusive
Kris Humphries 'Booty Call Girl' Has History Of Celebrity Hook Ups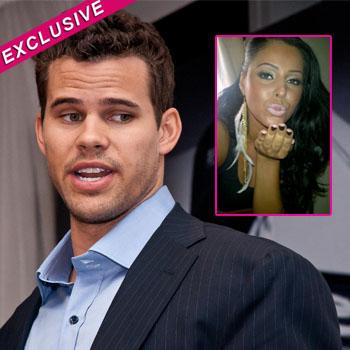 Article continues below advertisement
"Myla has hooked up with high profile celebrities that have stayed at the hotel. She is very easy on the eyes and very, very friendly. Myla is extremely ambitious and usually gets what she wants. Her past celebrity conquests have included one of the stars of the Fast & The Furious," a source close to the situation tells RadarOnline.com. A mega rap superstar is also a frequent guest of the hotel and "friend' of Myla's.
Meanwhile, Myla's pit-bull attorney, and former prosecutor, Joe Tacopina, previously slammed Humphries' claims that his client tried to extort the NBA star.
"I will say this, Kris Humphries has to be the only 7ft. man in the universe to have two women under 6ft tall bully, defraud and attempt to extort him. It's absolutely ridiculous," Tacopina told RadarOnline.com. "It would be pretty hard to claim that you are broken hearted if you are dating my client just two months after the marriage broke up. My client's relationship with Kris goes to heart of his claim against Kim Kardashian and that could hurt him certainly."